Shroom spore prints
Are you looking for spore prints? With our collection of spores, you can grow your own spore shoots. We make these by cutting off the top of the mushroom and then placing them on a glass plate or a sheet of aluminium foil. The goal of this is to catch the spores that fall out of the top. This is how you make spore prints! Review our selection below or read on for more information!
Product
1
to
2
(of
2
products)
Result:
1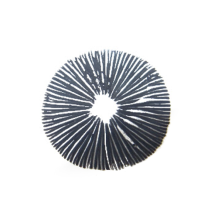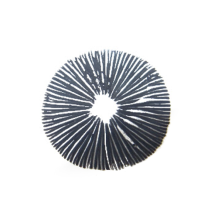 Product
1
to
2
(of
2
products)
Result:
1
Choose from the spore prints at Avalon Magic Plants
The B+ spore prints are a type that grows large mushrooms of over 30 centimetres in various substrates and many different temperatures. This spore print is perfect for growing indoors and works very well in nutrient-rich substrates, such as straw, grains or compost. This type is frequently ordered at our web shop because it offers so many advantages. Another type is the Ecuador spore print, which, as its name suggests, was discovered in the mountains of Ecuador. Are you a new grower with little experience? If so, we recommend starting with this spore print, because it is very easy to work with. Another advantage offered by this type is its predictable harvests.
Order online and earn discounts
Do you know which spore print best suits your level of experience? You can order it quickly and easily online at Avalon Magic Plants. Are you placing an order of more than 175 euros? If so, we will ship the product to you for free. You will also save points, which you can use to obtain discounts and order free products. This goes for all the items in our web shop! For questions about the use of spore prints or for more information about our web shop, you can always contact us.