Buy Salvia Divinorum in Germany
Hello there, friends of the ethereal and seekers of the mystical! You're at Avalon Magic Plants, the ultimate online hub for all your Salvia Divinorum needs in Germany. Our unyielding dedication to quality, coupled with our stellar customer service, make us the best choice for anyone looking to buy Salvia in Germany. Are you ready to step into a journey of self-discovery and explore the contours of your consciousness?
All About Salvia Divinorum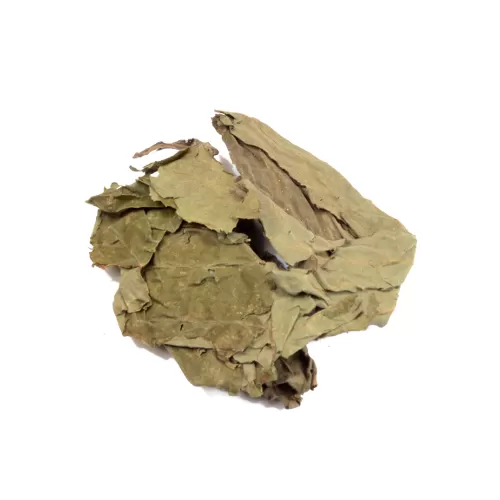 Salvia Divinorum hails from the mist-enshrouded highlands of Mexico. Used by the indigenous Mazatec people for spiritual and medicinal purposes for centuries, this extraordinary plant has taken the modern world by storm. Whether you are an experienced psychonaut or a curious novice, Salvia Divinorum opens the door to new experiences, profound personal insights, and a deeper understanding of your own mind. This makes us especially proud to be a trusted source for people in Germany looking to buy Salvia Divinorum.
The journey with Salvia Divinorum can be mystical, unveiling layers of your consciousness, or introspective, offering personal insights. Many users report out-of-body experiences, travelling through time or space, or feeling like they have become an object or a stream of energy. Each trip is unique, providing a one-of-a-kind experience that varies from person to person. This truly unique nature of Salvia Divinorum has piqued the interest of many in Germany, who wish to buy Salvia and venture on their own personal journey of exploration.
Why Buy Salvia in Germany from Avalon Magic Plants?
Avalon Magic Plants is committed to bringing you the finest Salvia Divinorum available. We understand that the quality of Salvia Divinorum significantly affects the experience you will have, which is why we ensure our products are grown under optimal conditions and processed with utmost care.
When you choose to buy Salvia in Germany from Avalon Magic Plants, you are investing in a top-quality product, meticulously harvested and processed to ensure maximum potency. But don't just take our word for it - our countless positive reviews speak volumes about our quality and service. Our commitment to our customers extends beyond just providing quality products. We pride ourselves on our exceptional customer service, offering expert advice and support to ensure you have the best possible experience when you buy Salvia in Germany.
Our Salvia Divinorum Range
At Avalon Magic Plants, we offer a wide range of Salvia Divinorum products. From leaves to extracts, each product is designed to cater to different needs and preferences.
Our Salvia Divinorum Leaves offer a traditional experience, similar to how the Mazatec people have used it for centuries. They are perfect for those who prefer to experience Salvia in its most natural form.
For those seeking a more potent experience, our Salvia Divinorum Spray is an excellent choice. The liquid extract provides a quick and intense experience, perfect for experienced users.
Looking for the strongest Salvia experience? Our Salvia Divinorum 80x extract is the most potent product we offer. With this, you can dive into a deep and immersive Salvia experience.
We invite you to explore our full Salvia Divinorum range and discover the perfect product for your journey.
Easy and Secure Shopping
When you buy Salvia in Germany from Avalon Magic Plants, you can expect a smooth and secure shopping experience. Our website is easy to navigate, and we provide clear information about each product. Our secure payment system ensures your personal details are safe, and we offer a range of shipping options for your convenience.
Get in Touch
Whether you're looking to buy Salvia in Germany for the first time or have been a long-time user, we're here to support you. If you have any questions, need advice, or just want to learn more about Salvia Divinorum, don't hesitate to get in touch with our team. We are passionate about Salvia Divinorum and always ready to share our knowledge.
So what are you waiting for? Embark on your journey and explore the mysteries of your consciousness with Salvia Divinorum from Avalon Magic Plants! Your adventure begins here. Welcome to the Avalon family!