This company is turning magic mushrooms into oral tabs
Posted on: 12-11-2020 om 13:21:06 | Avalon Magic Plants
A specialty life sciences company focused on the research and development of therapeutics for medical needs and rare disorders, has now introduced a pretty special method of using psilocybin. This compound is found inside magic mushrooms and magic truffles, which both might not be extremely suitable if psilocybin ever hits the medical market. The company developed an oral thin-film psilocybin product under a research partnership agreement with Reed Research Group out of the University of Wisconsin-Madison.
Also Read: Is the psychedelic revolution finally here?
Magic mushroom tabs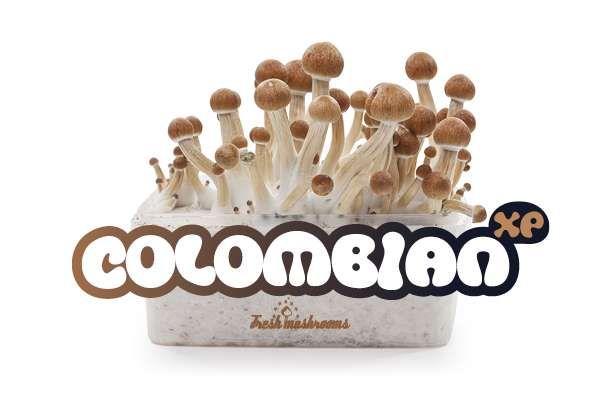 Following several months of prototyping on a wide range of dosage forms, the Company has completed an oral thin-film strip product with psilocybin with dosage forms ranging between 1 mg and 20 mg. It has proven a pretty versatile product through physio-chemical characterization (e.g. tensile strength of films) of bio comparable tannin-chitosan composite materials, dissolution and disintegration testing, and rate of psilocybin release from composites. While it isn't finished yet, all the data is now being processed and finalized.
"We are very pleased to have achieved this development milestone of our orally dissolvable thin film strip for psilocybin, which can be used in FDA human clinical studies and as a unique product for medical use in states where psilocybin therapy use is permitted, such as Oregon following the passage of Measure 109," said Michael Frank, CEO of Revive.
"There is a significant market opportunity for our unique oral thin film strip technology for not only delivering psilocybin but also delivering numerous psychedelic-based medicines to treat various diseases and disorders that would benefit from such a delivery method. Also, we are in a position to begin partnering with life sciences companies seeking to add unique offerings in their psychedelic-based product pipeline and with companies operating in the U.S. where psilocybin therapy use is legal."
Also Read: Having a psychedelic trip without taking a psychedelic? It's possible...
The advantages
So why even create such a product? Well, there are a number of advantages and benefits of an orally dissolvable psilocybin thin film. One is the rapid dissolving and onset of action to the bloodstream, the ease and convenience for patients to administer without the need of water, chewing or swallowing, the potential of improved therapeutic outcomes and efficacy for underserved diseases and disorders including the flexibility to create accurate dosing and tasteful options. This would totally eliminate the need for chewing on not so tasty shrooms or truffles.
This isn't the first company to try to enhance the intake of psilocybin. Last month, we talked about Oregon-based startup Silo Wellness, which is developing a psilocybin nasal spray for similar reasons. The CEO and founder of Silo Wellness is former criminal attorney Mike Arnold, who left his legal job in 2016 to start a marijuana cultivation company. After a life-changing experience with magic mushrooms in 2018, Arnold saw potential around using them.
His first magic mushroom experience was one guided by an expert physician, who could provide a controlled dose, but what if that guided experience hadn't been available? Arnold saw the solution to the problem in the form of a nasal spray, which can deliver a metered, fast-acting dose of magic mushrooms in a way that would be perfect for less experienced users.
Also Read: Having a psychedelic trip without taking a psychedelic? It's possible...
The future of psilocybin?
What do you guys think? Will these modern types of psilocybin ever beat actual magic mushrooms and magic truffles when it comes to using psilocybin? For now, however, it remains to be seen how fast we will see these products. We will be eagerly waiting!
Back