B+ Mini | Freshmushrooms grow kit
100% mycelium Mini B+ | 600cc mushroom growkit
New in stock at Avalon, the Mini Mushroom Growkit (565ML). This B+ magic mushrooms grow set is the easiest way to grow your own B+ magic mushrooms at home.

You only have to add some tap water once to the mushroom growkit. After 12 hours you let the access water flow out of the grow set and place it in the provided plastic filterbag.

Place the box + filterbag in a bright spot (do not place in direct sunlight). After several weeks you will see your B+ magic mushrooms grow to life!!

This is the mini-version of our mycelium growbox.
(Visit this page to view the online manual).

The mini mushroom growset is a great new product in our stock, and a cheap way to try several mushrooms strains at once.

This mini mycelium growset contains the mycelium of the Psilocybe cubensis 'B+' strain.
The B+ mycelium is colonized on a substrate of rye and perlite. The top layer is covered with vermiculite.

Mushroom Stopper - Bad Trip Stopper
If this will be the first time you use magic truffles, make sure that a sober friend is around to help you out in case you feel uncomfortable, sick or scared. Click here to buy our Mushroom Stopper. Our Mushroom Stopper, it helps you to get out of your trip.

The best place to store this Mini myceliumbox is your refrigerator (not your freezer!) if you do not want to start growing immediately after receiving this amazing grow set. Have fun growing your own B+ shrooms!

SHIPPING RESTRICTIONS

We do NOT ship this product to the following countries: UK/GB, USA, Australia, Lithuania, Latvia, Poland, Croatia (Hrvatska), Mauritius, Reunion Island, South Africa, Mexico, Japan, Canada, Brazil, Portugal, Estonia, Switzerland, New Zealand.

If in doubt, please contact us and we will inform you if we will ship this amazing mini myceliubox to you!!!
What you need:

- A filled water spray with clean (tap)water.
- A light (no direct sunlight) place with a temperature between 18°C and 30°C (Idealy 23°C).

Work hygienic at all times!

- Do not breathe or cough inside the bag.
- Always wash your hands before you start working on your cultivation! You may have touched mold, it's in the air, it's everywhere and you don't want to contaminate your precious!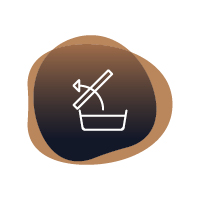 Step 1
Take the Grow Kit, plastic bag and paperclip out of the box. Remove the lid of the Grow Kit (store the lid properly). Rinse the lid under running water. You will need it again later.
---
Step 2
Place the grow kit without lid in the plastic (supplied) bag. Slide the opening of the bag under the bottom with the micro perforation pointing upwards. The opening of the bag is now largely closed. You do not have to worry about air circulation.
---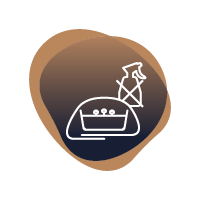 Step 3
From the moment you see the first small mushrooms (see photo), you can put the bag upright. Do not water. The first magic mushrooms will be visible after about 1 week.


---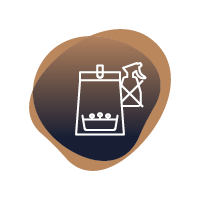 Step 4
Place the Grow Kit in an area with enough daylight and at a temperature between 18 °C and 28 °C. NEVER place the grow kit in direct sunlight. Although mushrooms will grow at almost any temperature above 15 °C, 23 °C is the ideal temperature for an optimal harvest. Special heat mats are available to ensure this temperature and not have to heat the entire room.
---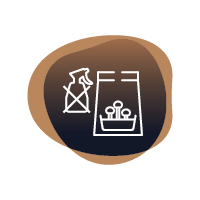 Step 5
In this phase (see photo), leave the bag slightly open, so that the moisture can evaporate a little. Too much moisture is not good. Your first harvest will be about a week after the appearance of the first pellets. Make sure you harvest before the first spores begin to fall!


---
Freshmushrooms grow kits produce their first harvest fairly quickly. The first buds are already visible after only 1 week. Low and high temperatures may slightly delay this growth process. As soon as the first shrooms are visible it usually takes about one week before the mushrooms are fully developed.



The moment of harvesting is extremely important. If the spores under the caps are still closed but threaten to burst or let go by the power of the caps, the time has come to harvest.

---
Step 6
These kits produce several mushroom harvests. To do so, fill the kit with clean tap water after the first harvest. This process is known as cold shock. It breathes new life into the mycelium and ensures that enough moisture is present for the mushrooms to grow.
---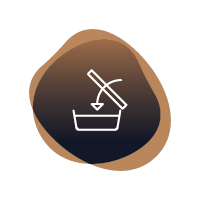 Step 7
Place the lid of the Grow Kit back on the kit. Let the kit rest for 12 hours. Open a corner of the lid and drain the excess water. From here you can follow the instructions from step 1 again. This process can be repeated several times.
B+ Mini | Freshmushrooms grow kit
| | |
| --- | --- |
| Review 1 to 5 (of 5 reviews) | Result: 1 |
(Anonymus)
Took more than 2 weeks to get the first shrooms.
I made out around 3 big round and they were growing continously.
On the end I supply the kit with some cane molasse "Black treacle" as food and some mineral water so it got energy and growed more shrooms out from it :)
Evaluation: [out of 5 Stars]
(customer)
Got a contaminated (Trichoderma harzanium). Contamination visible while still sealed. There was substrate stuck in the seal of the (unopened) kit. Very disappointing.
Evaluation: [out of 5 Stars]
(Mathieu Calmettes)
Très très satisfait surtout que le vendeur m'a envoyé une growbox plus grosse par erreur 😉
Evaluation: [out of 5 Stars]
This was my first growkit ever and everything worked like a charm. Got a lot of nice fruits, couldn't ask more for that price ! Going for the 2nd flush. Thanks Avalon, I'll buy again
Evaluation: [out of 5 Stars]
(Nico Neef)
I think it´s ok for firt timers.
Good fruits,
but not so much.
Evaluation: [out of 5 Stars]