Golden Teacher Mini | Freshmushrooms grow kit
100% MYCELIUM Mini Golden Teacher | Paddo Growkit 600cc
Avalon's 100% Mycelium kits are 100% colonized by mycelium substrate to get the best yields possible. You don't need to soak these under water, just a little spraying with water every now and then. If you follow the instructions, nothing can go wrong. You'll get the best magic mushrooms with hardly any effort!
What you need:

- A filled water spray with clean (tap)water.
- A light (no direct sunlight) place with a temperature between 18°C and 30°C (Idealy 23°C).

Work hygienic at all times!

- Do not breathe or cough inside the bag.
- Always wash your hands before you start working on your cultivation! You may have touched mold, it's in the air, it's everywhere and you don't want to contaminate your precious!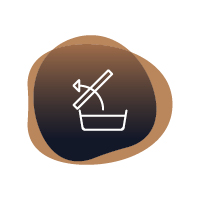 Step 1
Take the Grow Kit, plastic bag and paperclip out of the box. Remove the lid of the Grow Kit (store the lid properly). Rinse the lid under running water. You will need it again later.
---
Step 2
Place the grow kit without lid in the plastic (supplied) bag. Slide the opening of the bag under the bottom with the micro perforation pointing upwards. The opening of the bag is now largely closed. You do not have to worry about air circulation.
---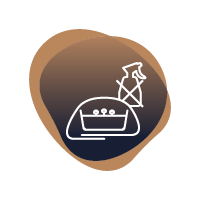 Step 3
From the moment you see the first small mushrooms (see photo), you can put the bag upright. Do not water. The first magic mushrooms will be visible after about 1 week.


---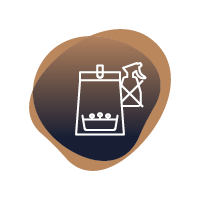 Step 4
Place the Grow Kit in an area with enough daylight and at a temperature between 18 °C and 28 °C. NEVER place the grow kit in direct sunlight. Although mushrooms will grow at almost any temperature above 15 °C, 23 °C is the ideal temperature for an optimal harvest. Special heat mats are available to ensure this temperature and not have to heat the entire room.
---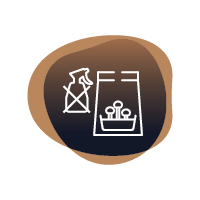 Step 5
In this phase (see photo), leave the bag slightly open, so that the moisture can evaporate a little. Too much moisture is not good. Your first harvest will be about a week after the appearance of the first pellets. Make sure you harvest before the first spores begin to fall!


---
Freshmushrooms grow kits produce their first harvest fairly quickly. The first buds are already visible after only 1 week. Low and high temperatures may slightly delay this growth process. As soon as the first shrooms are visible it usually takes about one week before the mushrooms are fully developed.



The moment of harvesting is extremely important. If the spores under the caps are still closed but threaten to burst or let go by the power of the caps, the time has come to harvest.

---
Step 6
These kits produce several mushroom harvests. To do so, fill the kit with clean tap water after the first harvest. This process is known as cold shock. It breathes new life into the mycelium and ensures that enough moisture is present for the mushrooms to grow.
---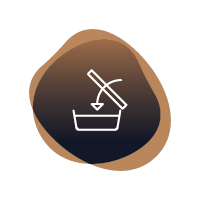 Step 7
Place the lid of the Grow Kit back on the kit. Let the kit rest for 12 hours. Open a corner of the lid and drain the excess water. From here you can follow the instructions from step 1 again. This process can be repeated several times.
Golden Teacher Mini | Freshmushrooms grow kit
| | |
| --- | --- |
| Review 1 to 3 (of 3 reviews) | Result: 1 |
(mat)
great. recommendable!!! it was my first order at AvalonMP and the next one is on it´s way:
easy to set-up, even for beginners, just waiting a bit and just when you think you might have done something wrong they appear.
and they do surprisingly huge. in every way . I like them.
( I do use a heating met because the room is just at about 20° . put all of it in a big plastic container and it goes well )
Evaluation: [out of 5 Stars]
(Alex)
Probably we had a bad box. Idk. We did it exactly like in this description. The first flush offered us 2g dry. There were just 4 mushrooms raising. And so is the second turm (at this moment) 3 little ones. Nothing more. The next time we will buy another product. For us it is a waste of money.
Evaluation: [out of 5 Stars]
(Csaba Vas)
I ordered this for microdosing. Unfortunatelly, after a week upon its arrival I had to go away for 10 days. I was worried how it would grow without the daily care these shrooms require but to my surprise a shroom-monster was waiting for me in my flat when I returned! It is so good for microdosing I struggle to believe it! Delivers all that a potent Golden Teacher should. I am very satisfied. Recommend it very much.
Evaluation: [out of 5 Stars]